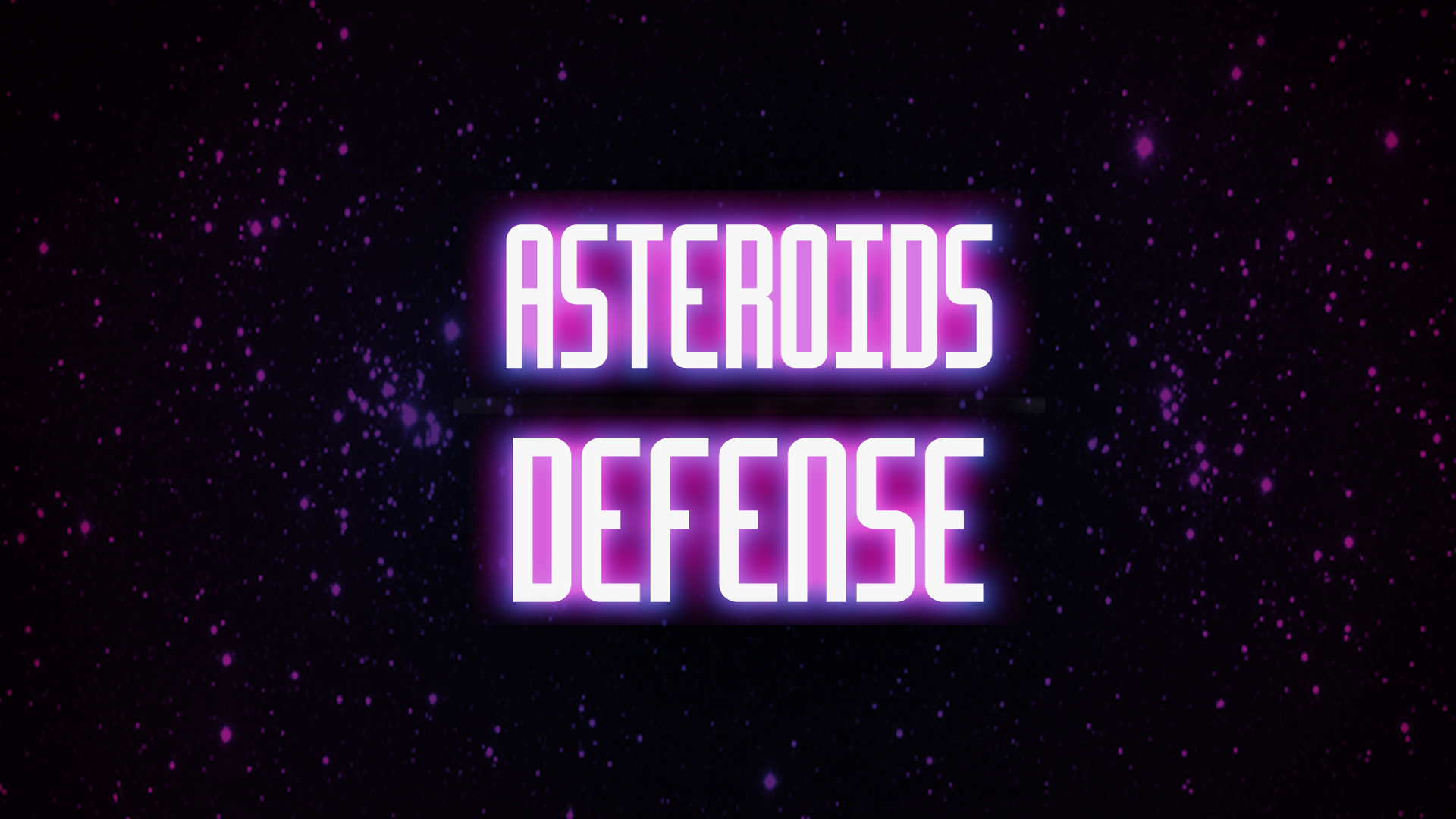 Asteroids Defense
A downloadable project for Windows
English.
Hello everyone, my name is Gustavo one of the developers of Asteroids Defense, I'm here to talk a little bit about our game.
So, here we go!
Asteroids Defense is an academic project. And the game is just a result of our big effort to learn more about digital games, we are a bit far to have the quality of a great game, or to reach the potential of a big indie game but, we have made this game with our hearts! :)
Warning: This game was not made for profit, only for exposure to a long work and portfolio.
---

Credits:
Thanks to the font designers per do this great job!
---
Thanks to Mark Sparling for the Great and Beautiful Music that he did on his challenge
Mark Sparling website: http://marksparling.com/
Mark Sparling email: marksparlingmusic@gmail.com
---
the rest of the sounds and effects is made by ourselves, the team, and some sound effects were caught on http://freesound.org/ .
---
Any question or problem please send a email to: bossolani.gustavo@gmail.com .
So that's it guys, i hope all of you players enjoy the game! :)
---
Download the game on this alternative link: http://bit.ly/2oo9xTf
---
Portuguese.
Olá a todos, meu nome é Gustavo um dos desenvolvedores de Asteroids Defense, estou aqui para falar um pouco sobre o nosso jogo.

Aqui vamos nos!
Asteroids Defense é um projeto acadêmico. E o jogo é apenas um resultado do nosso grande esforço para aprender mais sobre jogos digitais, estamos um pouco longe de ter a qualidade de um grande jogo, ou para alcançar o potencial de um grande jogo indie, mas, nós fizemos este jogo com nossos corações! :).
Aviso: Este jogo não foi feito para lucro, apenas por exposição a um longo trabalho e portfólio.
---
Créditos:
Obrigado aos designers de fonte por fazer este grande trabalho!
---
Obrigado ao Mark Sparling pela Grande e Bela melodia que ele fez em seu desafio.
---
O resto dos sons e efeitos é feito por nós mesmos, a equipe e alguns efeitos sonoros foram capturados em http://freesound.org/.
---
Baixe Asteroids Defence neste link alternativo: http://bit.ly/2oo9xTf
---
Qualquer dúvida ou problema por favor envie um e-mail para: bossolani.gustavo@gmail.com.

Então é isso pessoal, espero que todos vocês gostem do jogo! :).
Install instructions
Just unzip the game file and have fun!, if you have a problem, please send an email for: bossolani.gustavo@gmail.com .